Antivirus & Malware Protection Protecting Your Data 24 Hours A Day.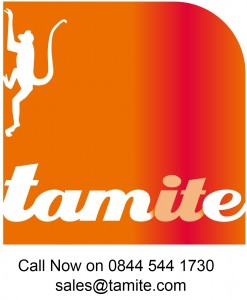 Your computer and network security is hugely important to your business, the ability to access your data, browse the Internet and access your banking in the sure knowledge that you are not at risk from the myriad of threats that could cause you and your business, stress, inconvenience and worse.
You are faced by a confusingly large choice of competing antivirus & malware software. Which one is right for us?
In choosing Tamite you have chosen an IT company who make your security their highest priority. Your antivirus and malware protection is a key aspect of an integrated security strategy. We liken the ideal strategy as being like an onion with layers of security starting at the edge with your data at the centre. We know our onions. In our experience choosing the right product for you and just as importantly making sure it is correctly configured are key aspects to providing the optimum in security without interfering with key applications and business processes.
The solution you choose will depend on the size of your business, in larger installations you may wish to monitor the status of your Antivirus solution from a single point while in a smaller business that may not be necessary.  The key aspects of any solution are that it should provide Antivirus & Malware protection preferably with a Firewall and maybe Anti Spam.
Tamite IT are specialists in providing IT Support and Security products for companies like yours who care about security. We supply the tools and know how to protect your data from the many and varied threats that constantly seek to infect your network.
The threats to your computer come in many forms, they may be Internet borne from infected web pages that you might browse or carried into your network via email. However they arrive we believe that assisting you in protecting your precious data and services should be our top priority.
Unfortunately Cyber-Criminality is rife and a sad fact of life today which is not just restricted to attempts to gain access to passwords and banking, even your customer data and email contacts have a value to the criminals to be sold on. By ensuring that your network and computing devices are free from threats you can carry out your business with peace of mind.
You want the peace of mind that comes from knowing that your network and computer environment is safe and secure, Tamite are in the business of providing the best in IT security products, give us a call today to speak to one of our advisors.