Your company data is amongst your most precious assets, Tamite provide the backups to ensure it is protected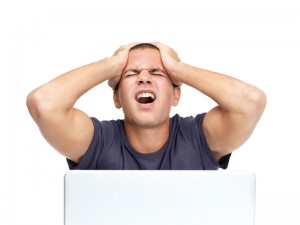 Our customers often tell us that buying a backup solution is like buying insurance. The knowledge that it is there instils confidence that if the worst happens you can restore your data from the backup. While we agree that this is important we would like to point out that a well setup backup will give you more. As an example how often have you suddenly realised you have deleted a document or made changes to a document and have over written valuable information, well if you have a backup solution that allows the creation of versions then you can restore the last version or even one from 6 months ago.
Not all backup solutions are created equal. In our opinion a combination of Local Backup to an external drive and an online (Cloud Backup) are the best solution for most individuals and businesses. The local copy allows you to restore quickly and easily as it is not limited by the speed of your Internet connection, the online copy is your insurance, if your premises is burgled or burns down you will need your online copy.
Of course a backup is only of any use if it is reliable and is storing all of the data necessary to protect your business. That is why our online backup services are selected to be reliable robust and good value for money. Your Data is stored in Datacentres within Europe which means your backup complies with all the relevant legislation covering Data Security and Data Protection that your regulator insists on and your insurance company may stipulate to be within the terms of your Disaster Recovery cover and is compliant with ISO/IEC 27001:2005 + ISO 9001:2008 certified.
We serve customers such as home users (SOHO) through to large corporations with hundreds of users.  Above all else Tamite understands the value of your most important asset, your data, as a result we offer cost effective offsite backup solutions to suit any requirement no matter how simple or complex your IT infrastructure may be.
Regardless of the size of your company or the size of your requirement our online backup clients will experience an unrivalled level of service.  All our online backup services offer you a fully automated, totally secure and affordable backup solution ensuring your data will always be available for restore.
Data loss statistic.  50% of small  businesses will suffer data loss.  Almost 75% of companies who suffered catastrauphic data loss will go out of business within 16 months.