Your Customer Relationships and how you manage them are key to your businesses success!
Having the ability to respond to your customers quickly and efficiently is a key factor in making your business stand out from your competitors.
If when your customer calls through you can quickly and easily look up historical information about their previous calls, purchases, problems and even have instant access to documents such as quotations or progress on an outstanding fault. Can you imagine how efficient you will appear in the eyes of your customer or potential client.
A CRM or to give it it's full title Customer Relationship Management software is a powerful addition to your business.
Wouldn't it be better if when a potential enquirey is received from the web or on the phone, it could be flagged up to the correct staff member on a screen for them to respond and once the call has been made a record updated and further actions such as the need to produce a quote logged. If you are trying to keep track of your business on a whiteboard or passing notes around you will soon see the value of a CRM software.
Tamite IT produce CRM's for businesses.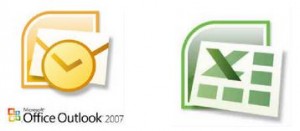 Bringing Sussex & Surrey businesses big business functionality and service at a price that even small businesses can afford.
We are specialist supplier of IT services to businesses across Sussex and Surrey, we are able to help your business with existing databases or supply you with a new database to your specification.
Give us a call on 0844 544 1730