We firmly believe IT should be an enabler for your business – so why do you often feel that troublesome system and network issues are holding you back!
Tamite provide network and IT support services to businesses in Sussex and the South East of England. We pride ourselves on having the expertise and experience to provide you with remote and on-site support to efficiently resolve your IT issues. At the same time we know that it would be better for your business if we could prevent these issues arising in the first place.
Our approach and the important difference Tamite IT have been making for our many Sussex IT Support business customers is that we believe by working with you we can make your systems more resilient and reliable allowing you to spend your IT budget on improving your systems rather than spending on constantly fixing problems.
Happy customers are more fun to work with are more likely to lead to long term relationships and are pleased to recommend us.
Our focus is on making sure your networks and systems are properly configured and correctly specified, we know that a reliable network and computer systems that run quickly and efficiently are key. We know how vital it is to your business. Our goal is to ensure you have access to the data and communications that are vital to the smooth and efficient running of your business.
As your systems are stable and reliable you will see cost savings in terms of less down time, less frustrated hammering on keyboards, less engineer visits.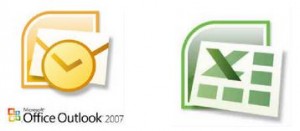 We look forward to getting the opportunity to show you how IT correctly applied can improve the efficiency of your business. In fact you probably already own most of the software you need. By providing you with on-site training and assistance with setup and configuration you will be able to realise the full potential of the Microsoft Suites you already own.
One of the major benefits of modern mobile devices is the ability for your sales force to have the ability to access email, data and applications on the move, from customers sites, from home and if you really must on the train, representing a real business advantage. Tamite Sussex IT Support services have the experience and will show you how it can be done securely and cost effectively.
As part of our service we will help you to put together a planned upgrade path which will also highlight when equipment should be replaced in a timely fashion before it becomes unreliable. Allowing you to plan this in to your IT budget.
We have years of experience in running IT projects for companies of all sizes. We can take your plans and bring them to fruition. Tamite provide a breadth of knowledge covering most aspects of IT, Telephony and Data networking.
We understand that, for some businesses, IT is – quite simply – mission critical. Our remote support & monitoring services ensure that your system experience high levels of availability and in the event of a problem a minimum amount of down-time.